Commercial Painting Services - Interior & Exterior Painting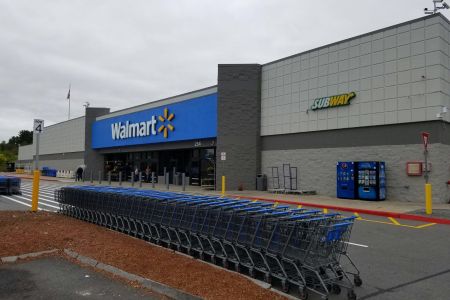 Our painting company in Nashua, NH is the local commercial painting contractor you can trust for expert results. We've handled both small and large exterior painting projects for condos, office buildings, shopping centers, retail stores, and restaurants.
Fast Pro Painting has been providing commercial painting services in MA and NH since 2010. As a team, we're proud of our more than 30 years of combined experience in the industry.
If you're looking for a reliable commercial painting contractor to complete your project on time and with high-quality craftsmanship, call our Nashua professionals to set up a free project bid.
Free Consultations & Project Bids
Office Painting
As competing businesses do everything they can to stay ahead of the rest, it pays to hire an experienced professional to give your business an aesthetic boost.
Our commercial painting team can breathe new life into the look of your office building so you can attract more customers and keep them happy.
Our professionals take the extra steps to make sure your commercial office painting project turns out perfectly. We understand all about the safety considerations and budget constraints you need us to pay attention to.
We consider proper surface preparation a priority. We don't cut corners or use anything less than the best industrial paints.
Exterior Painting Process:
Scrape all peeling paint
Caulk all cracks around windows
Oil base spot prime
Minor rot repair with Bondo
Carpentry repairs
Spray and back brush / Roll and back brush (Optional)
All trim done by brush
Shutters removed, painted, reinstalled
Interior Painting Process:
Caulk all windows/ door/ baseboards/ Trim
Putty all nail holes
Prime walls and trims
Sand walls and trims
Walls & ceilings painted with roller or spray (depending on the job)
Trim & doors painted with brush or spray (depending on the job)
Sheetrock repair​
Latest Projects
Recent Articles
Things To Expect With Interior Painting
Is this your first time to hire a professional for interior painting? While we can't tell you what to expect with every painting company, we can tell you what to expect with most professionals when t […]
Home Selling Challenges That House Painters Can Help You With
Selling your house and thinking about painting or making a few repairs to get it ready? Two of the biggest challenges you'll face is selling quickly and getting the asking price you want. Buyers c […]
Contact Us
If you're looking for a professional commercial painting company, please call us today at 978-398-5774 or complete our online request form.