4 Common Mistakes Your Painting Company Should Never Make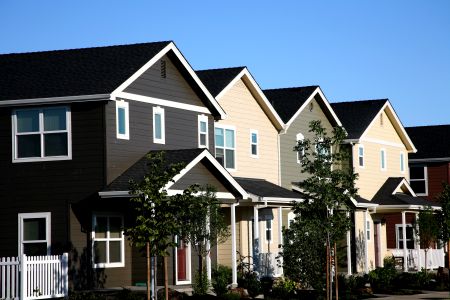 When you see a professional cut in clean paint edges with a brush instead of using painters tape, you can bet you've hired a good painting company.
Unfortunately, not all homeowners get to enjoy the best results, but instead get sloppy work and a poor-quality finish they don't like. Sometimes it's because the house painter doesn't care and sometimes it's because they aren't skilled enough.
You expect the results to look great if you hire a painting company - there's no ifs, ands, or buts about it. Fortunately, you can avoid problems by knowing what to look for as you call around to get estimates. Here are a few of the common mistakes a painting company should never make.
Not using the right type of paint
An experienced painter should have no problem looking at a paint finish and determining whether it's an oil-based enamel or water-based latex. The same type of paint needs to be reapplied or else the new paint won't stick to the old.
Another thing to watch for is the durability of the paint they use. A high-quality paint will last longer and perform better. Ask the painting company what brand of paint they use before hiring them so you can be sure the results will last.
There are many different quality brands, so look for those with the longest paint warranty.
Not pressure washing first if the house is dirty
Painting over a dirty exterior results in big problems with blistering and peeling paint.
Why any professional house painter would ever just paint right over a dirty exterior is beyond us, but it does happen. If your house needs pressure washing and they don't include it in the bid, move on and get an estimate from someone else.
Painting over damaged wood or drywall
Painting over damaged wood or drywall may be the quickest way to paint a house but it looks terrible after the paint dries. Particularly with exterior painting, some contractors don't bother to thoroughly remove the damage but decide to paint right over it.
While you may get the best price from painting companies who get the job done quickly, it's worth looking into finding someone who can make these minor carpentry and wood rot repairs first.
Not backing their work with a warranty
While not backing their work with a warranty isn't exactly a painting mistake, it's still a big mistake for a painting company to make in the customer's eyes.
You need to know the results will last, even if it looks fantastic for the first couple of months. So, look for a professional who cares enough to warrant their craftsmanship!
Contact Us
If you're looking for a professional Nashua, NH painting company, please call us today at 978-398-5774 or complete our online request form.