Some Basic Things To Expect With Interior Painting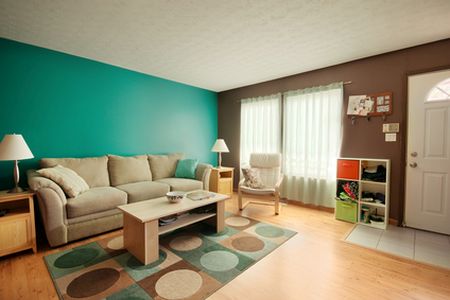 Is this your first time to hire a professional for interior painting? While we can't tell you what to expect with every painting company, we can tell you what to expect with most professionals when they take on an interior painting project.
The more you know about the process, the easier and less stressful it will be. Read on to be prepared and learn some of the basic things to expect with interior painting.
Drywall Repairs and Stucco Repairs
Your interior painting estimate will probably include the additional surface repairs. Not all, but most professionals can handle the drywall repairs or any stucco repairs you may need before the interior painting.
The painter should recommend to repair any defects first because they'll show after the paint dries. The surfaces should be completely repaired before the painting work ever begins, so you should be getting a detailed written estimate for all the work.
An Interior Painting Color Consultation
Our professionals at Fast Pro Painting provide color consultations to help our Nashua customers with the interior painting. You can find a company near you who will help you with the color selection. The consultation is very helpful to ensure the results will look like you'd hoped they would.
Preparing Your House For Painting Day
You'll need to find out if the painting company moves your furnishings or if you should. Otherwise, you may not be ready the day of your interior painting.
Some will offer additional services like moving heavy furniture out of the room while others will advise you to move everything to the center of the room.
Either way, you'll want to put knickknacks, decorations, paintings, photos, and all your personal belongings somewhere out of the way.
Remove & put away:
Knickknacks
Decorations
Mementos
Nails in walls
Area rugs
Safety is important. You'll also need to consider what to do with children and pets to keep them out of the way during the painting. Be sure you know how many days the interior painting will take so you can make the arrangements.
Waiting For The Paint To Dry
Your painting company will probably use a quick-drying latex on most interior surfaces. While it will usually dry within a few hours, it's best not to touch the paint or move furniture to the walls until 24 hours have past.
Oil-based enamel can take as long as three days to dry thoroughly. It's usually painted on exterior doors and sometimes the trim. What type of paint is used depends on the professional you hire as well as any preferences you may have.
Contact Us
If you're looking for a Nashua painting company for interior painting, please call Fast Pro Painting today at 978-398-5774 or complete our online request form.