Are You Looking For The Best Painting Company in Wilmington, NH?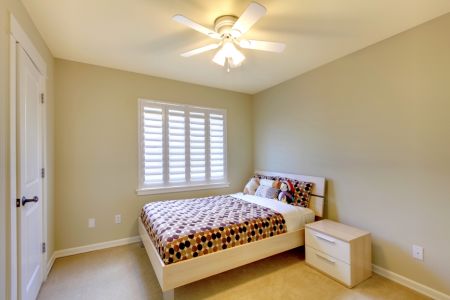 A good quality paint applied by a skilled artisan can go a long way to improve your Wilmington home's aesthetic appeal. If you're looking for a Wilmington painting company who can give you the best results at a competitive price point, call Fast Pro Painters.
Our Wilmington house painters can paint or stain your interior or exterior surfaces to bring new color and life into the look of your home.
We'll make sure you're completely satisfied with what we've accomplished and you'll have a nice, long 6 year warranty to depend on if you ever need it!
Call Us For Your Free Consultation Today!
High-Quality Service at Competitive Rates
Custom Painting & Power Washing
Interior Painting
If you're planning an interior painting venture for your Wilmington home, you'll need the hand of an experienced painting contractor. As professionals with more than 30 years of combined experience, our crew at Fast Pro Painters have the skill to offer you exceptional results.
From the initial color consultation and free estimate to the last stages of your project, you can be sure we'll provide you with the amazing results you're going for.
Exterior Painting
Are you ready to get rid of the peeling or dull and fading paint on your home's exterior and replace it with a beautiful new paint color? Exterior painting services from our house painters is just what you need to fall in love with your home's curb appeal again.
If there are defects or rotting wood to take care of before we apply a new finish, our painting contractors can take care of it for you. We'd be happy to take a look at the work you need us to do and help you with the color selection.
Things To Expect With Interior Painting
Is this your first time to hire a professional for interior painting? While we can't tell you what to expect with every painting company, we can tell you what to expect with most professionals when t […]
Home Selling Challenges That House Painters Can Help You With
Selling your house and thinking about painting or making a few repairs to get it ready? Two of the biggest challenges you'll face is selling quickly and getting the asking price you want. Buyers c […]
Reviews & Testimonials on Fast Pro Painters in Wilmington, MA
We hired Fast Pro Painters to take care of our rotten window trim last year, 2020. They did a nice job fixing it all. This year, 2021, we hired them again , and this time they painted our house, plus deck. Rafael and his all team are great. They did a wonderful job. Rafael was very helpful with his advise when we were picking out our colors for the house. Rafael is very responsive and he always checks in with you to make sure you are satisfied with everything. We will definatley hire Fast Pro Painters in the future
Contact Us
If you're looking for a professional Wilmington painting company, please call us today at 978-398-5774 or complete our online request form.