Your Trusted Painting Company in Reading, MA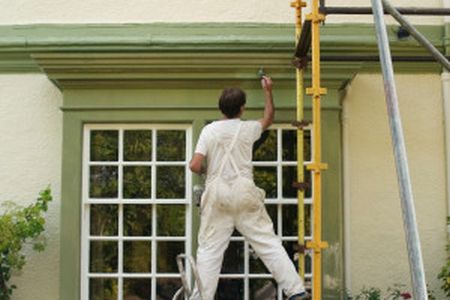 Our experienced painting company can offer you a full range of interior and exterior painting services to help you improve your Reading home.
Because our painting contractors have 30 years of combined experience in the Reading area, we're able to quickly revamp the look of your home. With Fast Pro Painting, you'll always enjoy top-quality work at a competitive price.
If you're ready to set up a free color consultation and estimate, call our Reading painting company to make an appointment. Our friendly professionals are ready to assist you today!
High-Quality Craftsmanship & Paints
Complimentary Color Consultations
Free Estimates at Reasonable Prices
Interior Painting
Whether you're planning to sell your home in Reading, live there forever, or rent it out, interior painting is the quickest way to improve the interior design. By working with our professionals at Fast Pro Painters, you can have a whole new look for any room in no time at all.
We offer complete interior painting services which include carpentry repairs, wallpaper removal, drywall repairs, wood rot replacement, trim replacement, and retexturing so you can get the exceptional results you need.
Exterior Painting
Do you need to hire a professional house painter in Reading for exterior painting services? Our painting contractors can completely renew the exterior painting of your house and help you to seal and waterproof it. We can handle your carpentry repairs and trim replacement where needed.
Our house painters use quality exterior paint and sealants that are durable and beautiful. With our help, you'll have a beautiful new look you'll love for years to come.
Things To Expect With Interior Painting
Is this your first time to hire a professional for interior painting? While we can't tell you what to expect with every painting company, we can tell you what to expect with most professionals when t […]
Home Selling Challenges That House Painters Can Help You With
Selling your house and thinking about painting or making a few repairs to get it ready? Two of the biggest challenges you'll face is selling quickly and getting the asking price you want. Buyers c […]
Reviews & Testimonials on Fast Pro Painters in Reading, MA
There are currently no reviews or testimonials for Reading, MA. Check back soon!
Contact Us
If you're looking for a professional Reading painting company, please call us today at 978-398-5774 or complete our online request form.